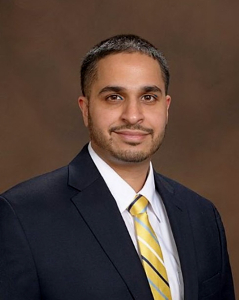 Urologist Zeeshan A. Danawala, M.D.
ABOUT ME
Dr. Zeeshan Danawala joined Northwoods Urology in March of 2016. He graduated valedictorian of his undergraduate class at Austin College in Sherman, Texas where he received a B.A. in Biology and History. He attended the University of Texas Medical Branch in Galveston for medical school from 2006 to 2010, graduating with highest honors. He completed his surgical internship and residency in urology at Yale University in New Haven, Connecticut where he served as chief resident of urology from January 2015 to January 2016.
Dr. Danawala's research in the area of endourology/stone disease has been published in both the Journal of Urology and Urology (Gold Journal).
Dr. Danawala has expertise in the treatment of kidney, bladder, prostate, and testicular cancer. His primary areas of interest include minimally invasive/laparoscopic/robotic surgery, kidney stones, BPH (enlarged prostate), infertility, erectile dysfunction, male sexual health, ureteral/ureteropelvic junction obstruction, voiding/pelvic floor dysfunction, as well as other general urologic conditions.