The Northwoods Urology philosophy is centered on three words: progressive, innovative and compassionate. Northwoods Urology is a team of Urologists with convenient locations so we can better serve your community.
WE PROVIDE A VARIETY
OF HEALTH SOLUTIONS

---
EXPERIENCE
---
At Northwoods Urology we want your experience at our facilities to be pleasant and comfortable. It is our goal to provide you with comprehensive and thoughtful care.

---
TECHNOLOGY
---
Using the latest in Technology to perform groundbreaking procedures. We are always on the forefront to ensure our patients only get the best care.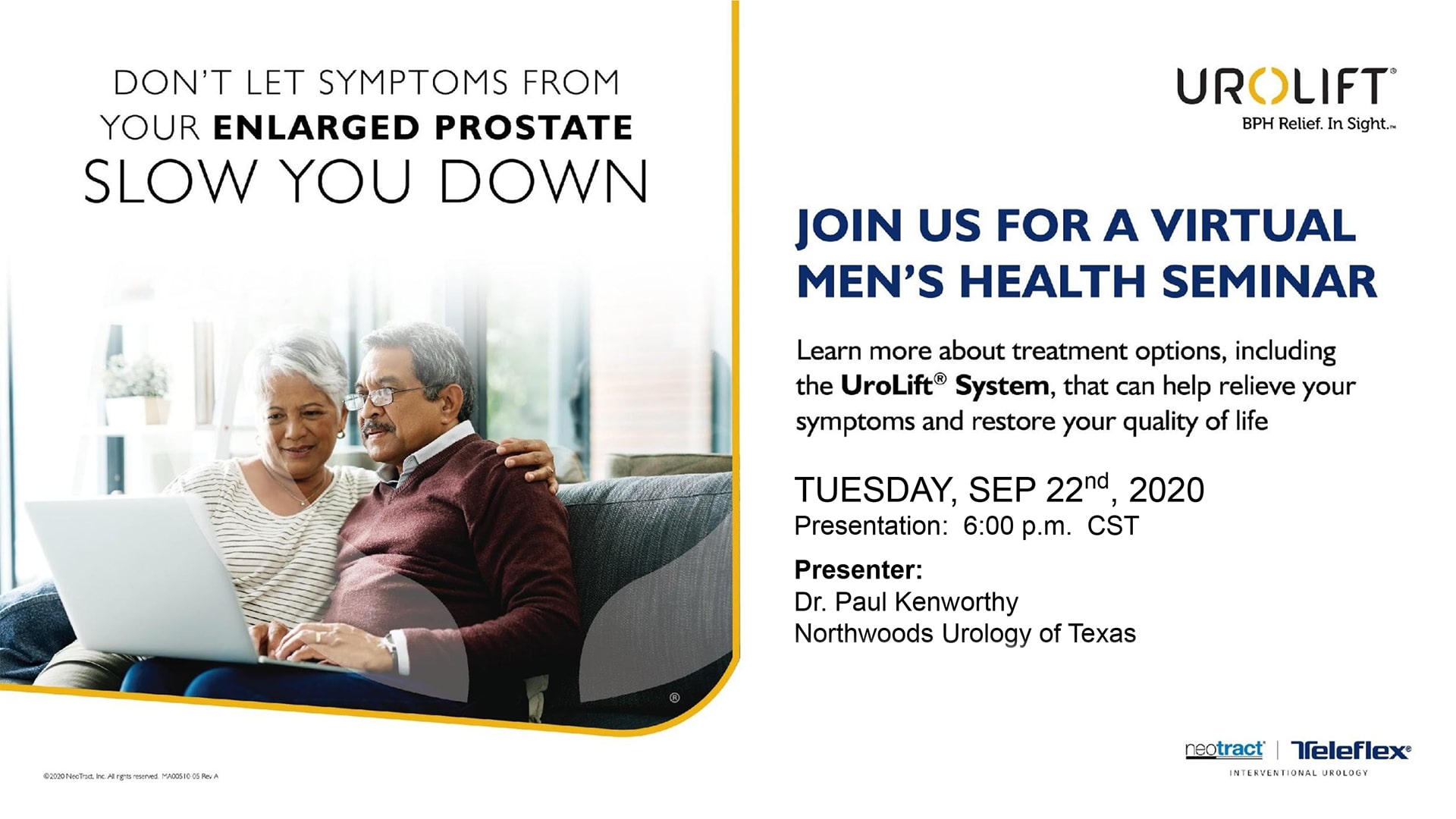 ---
Men's Health Webinar
Join Dr. Paul Kenworthy as he lectures about symptom relief and improving your quality of life.
---
---
Video
Education
---
Learn from the urology doctors about the treatments that might affect you.
Contact us
To set an appointment please call us or visit our contact page:
---
telephone: (281) 404-3000